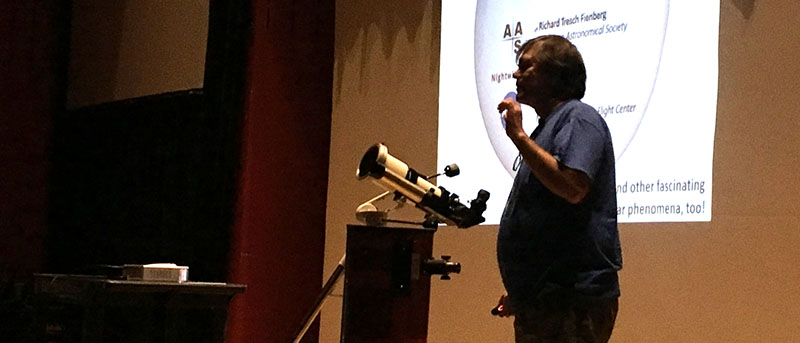 Remembering Moe Massey
One of our longtime members, Maurice "Moe" Massey, unfortunately passed away on April 22. Moe was a long-time club member, and one of the first people that many of us met. He was a regular at club events, the Okie-Tex Star Party, and especially at Cheddar Ranch. He was a warm, funny and incredibly smart man and astronomer. He was always eager to share his vast astronomical knowledge, and was always willing to teach whoever happened to wander too close to his telescope. There was no greater friend to have in astronomy or in life than Moe and he will be dearly missed.
Moe's wife Sherry has created a memorial page for Moe. When things get back to relative normal, we hope to hold a club memorial service for him and any others that we have lost.
Memorial Page on Remembered.com